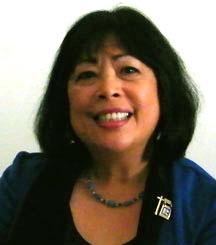 Bess Hofilena Narvaez Let Me Tell You How the way I work can benefit you!
Let me start by sharing one of my favorite quotes from Helen Hayes
"My mother drew a distinction between achievement and success. She said that achievement is the knowledge that you have studied, worked hard and done the best that is in you. Success is being praised by others. That is nice but not as important or satisfying. Always aim for achievement and forget about success".
Now.. Let Me Tell You How the way I work can benefit you!
Real estate is the most global business on earth. It's significant growth opportunities are simply tremendous. I have 25 years experience in the real estate industry. My passion is anchored in my pursuit for excellence. I combine hard work with a well-researched plan, and execute it with a good vision.
Constant learning is paramount. I remain eager to learn, always looking for ways to improving myself, because when it comes to excellence, "good enough" is never enough. I am not merely content on meeting expectations but on exceeding them. My goal: Service Excellence. After all, it is the satisfaction of the customers like you that always comes FIRST on my list. I am confident that with my relentless pursuit for excellence, boundless vision, and dedication to high ideals, I will be able to provide you the best real estate services possible
Selling real estate is not all talk! It is very much like teaching academics. I have to know what I am talking about. I have to believe in the housing industry, and in myself because the market listens to me. After all, I am the expert in this field. I am always prepared to meet the challenges in the marketplace and I am committed to remain in the forefront of moving the local real estate industry forward.
I believe in team work. I thrive in cooperation and collaboration: You my client and, I will work together as a team. I value your time. Time is of the essence and I am passionate in this belief. Every minute counts. Every second is an opportunity to succeed, and an opportunity to win.
Your opinion matters most. Open communication lines lead to better relations, and ultimately, to excellent performance. It is through the sharing of ideas that we discover, develop, and create extraordinary experiences.
Real Estate Sales and Marketing is in my blood. It is my way of life. I approach each transaction the same way I would approach life - with passion, dedication and utmost excellence. This is what keeps my enthusiasm for this profession burning. Anyone could just change careers these days but for me, as the saying goes "a rolling stone would gather no moss."
Professionalism and ethical standards serve as the backbone of my every day behavior. I am focused on work, and I approach it with the same discipline and excellence day in and day out. I acknowledge that real estate is competitive. However, as a professional, I am always fair to my competition. I do not criticize what other agents or firms do or how they do things.
I invite you to explore your real estate needs with me!